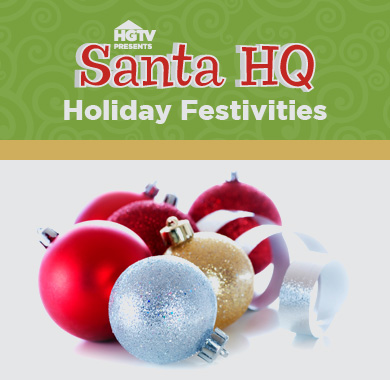 Holiday Happenings
Now through December 24, 2017
Santa's Arrival & Breakfast
November 11
9:30-10:30AM
To celebrate the arrival of Santa, FlatIron Crossing is hosting a free breakfast, provided by Eggland's Best, in the Food Court from 9:30 - 10:30 am, along with fun activities for the kids. After the breakfast, Santa will be escorted down to his winter home – Santa HQ presented by HGTV – on the Lower Level at the base of the Grand Staircase.
Photos With Santa + Free Gift
November 11 - December 24
Santa will be available for photos and visits at his Headquarters presented by HGTV, located at the base of our Grand Staircase.
Click HERE for more details and to make a reservation.
Story Time with Santa
November 13 - December 8
10AM Monday - Friday
Pet Photos with Santa
November 16, 30 and December 7
During Santa HQ set hours
Santa welcomes pets to visit for photos. Pets visiting Santa will receive a holiday treat and are welcome throughout the center on these days.
Kids Club: Powered by Nat Geo Kids
November 16 and December 21
11AM-12PM
Free, fun & educational games and activities for kids!
Kids Club takes place on the third Thursday of every month from 11AM-12PM in the Food Court. Learn more HERE.
Holiday PJ Night
November 17 & December 8
5PM to 8PM
Wear your festive holiday PJ's and get your photo taken with Santa.
Help through Holiday Giving
A Precious Gift Giving Tree
November 24 - December 22
During Mall hours
Click HERE for details.
Happy Black Friday
November 24
Not your average Friday! This year, we will have fun festivities, gift card giveaways, holiday relaxation stations, refueling stations, plus much more!

Spreading Holiday Cheer Gift Card Promo
November 24
Random gift card giveaways.
Holi-Daily Sweepstakes
November 20-Dceember 24
Win a $10,000 grand prize and $100 daily online prize Holi-DAILY Sweepstakes. Click HERE for details.
Sights and Sounds of the Season
December 1-17
Enjoy holiday performances from local schools and community groups in Nordstrom Court Friday through Sunday. Click HERE for schedule.
Holiday Valet
December 1-31
Valet service will be provided during all Mall hours daily during this time. Located outside the Food Court.