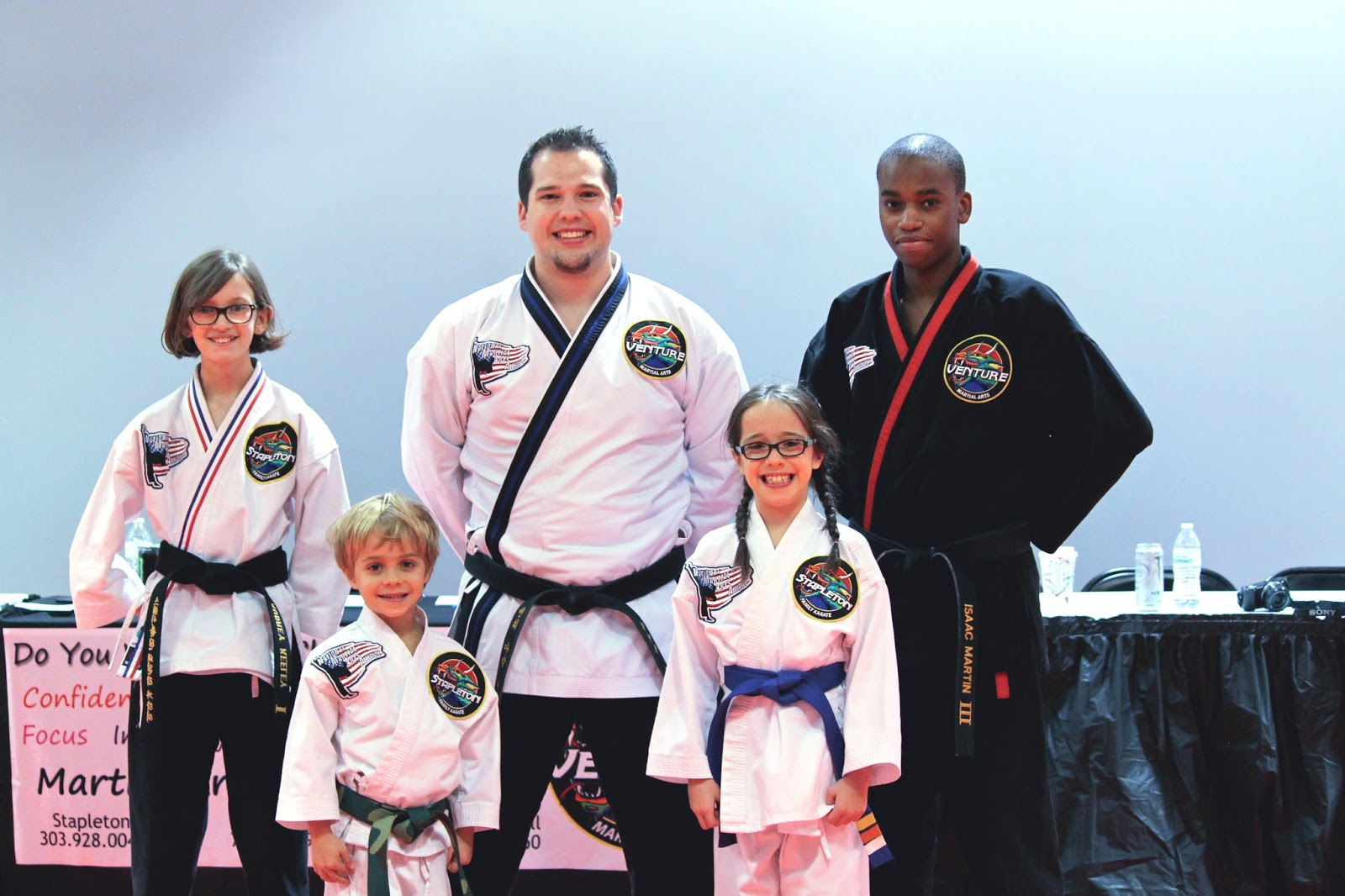 Venture Martial Arts Summer Camps
Now through July 27, 2018
Looking for fun activities for the kids this summer? Summer Special from Venture Martial Arts! Martial Arts training teaches invaluable life skills including perseverance, confidence and self-discipline. And, it's great physical exercise, too! Venture Martial Arts has a fabulous special for June, July and August.
New students get their first month of classes, and a uniform, for only $1! This offer is valid for the first 30 students per month, so sign up early.
In addition, there are still a few spots open for each of the three summer camps.

· Battle Camp is June 4 – 8; $249/student (ages 6+)

· Ninja Camp is June 11 – 15; $249/student (gear included: ninja utility belt, ninja blow gun and darts, ninja stars); (ages 4+)

· Jedi Camp is July 23 – 27; $275/student (ages 4+)
All camps are from 10am – 2pm and held at the Venture Martial Arts location.
To register: (303) 862-1050 or Samantha@VentureMartialArts.com.