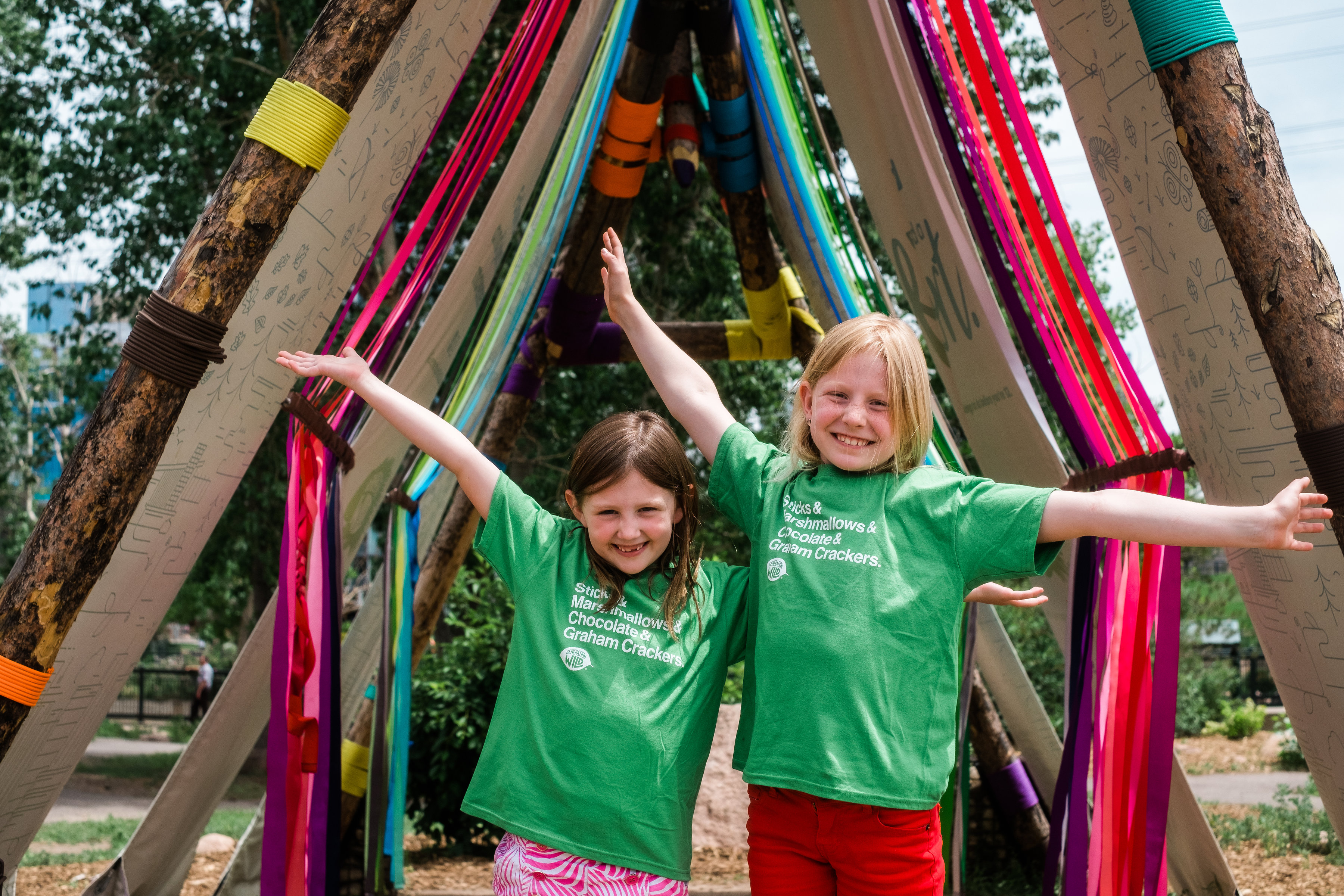 Generation Wild fort is here!
Now through August 22, 2018
Did you know that kids today spend less than 7 minutes a day playing outside? It's true. But Great Outdoors Colorado (GOCO) is out to change that. They've created Generation Wild, a statewide movement to connect kids and families to the outdoors. Come, be part of the movement by visiting the Generation Wild fort—a 22' tall structure, crafted from huge wooden logs, fabric, and tons of streamers—right here at the center in the food court plaza.
It'll be a fun way to get outside for a bit during back-to-school shopping. Snap a photo of your little one at the fort, and tag it with #GenerationWild on social media, and your kiddo could win a free s'mores t-shirt! To learn more about Generation Wild and download the list of "100 Things to Do Before You're 12," visit GenerationWild.com. Find outdoor inspiration on Facebook and Instagram.