Now through August 28, 2020
---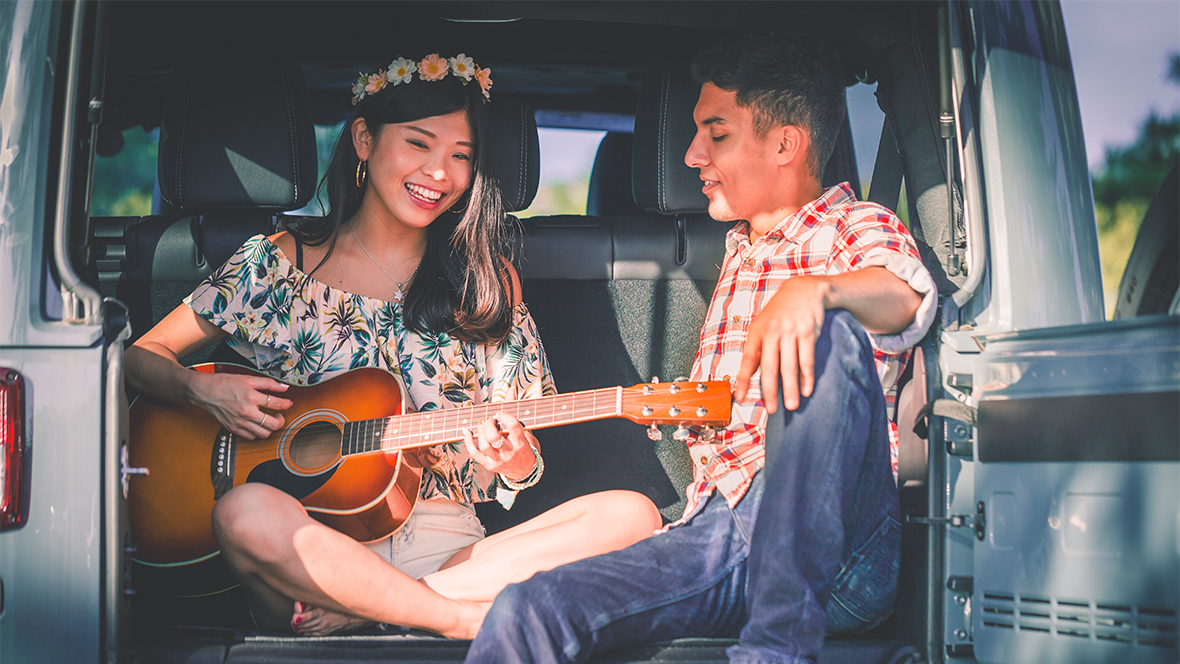 Enjoy a live concert of Colorado's best local bands from your car, and order dinner from your favorite FlatIron Crossing restaurant!
Drive-In Concert Series
Thursdays, August 13, 20 & 27
6-8PM
Parking lot southwest of AMC Theatres
August 13: Soul X
August 20: The Radio Band
August 27: That Eighties Band
Please read our drive-in Rules & Regulations to ensure a safe and enjoyable live concert experience.
As a reminder, we ask that you please stay home if you are sick, running a fever, or have been exposed to COVID-19.
Directions:
The drive-in entrance is located on the southwest side of AMC Theatres. Enter FlatIron Crossing from W. FlatIron Crossing Drive. There is only one entrance. On-site signage will guide you into the event area.
General:

Concert will take place in the parking lot southwest of AMC Theatres.
Select FlatIron Crossing restaurants will be available for carside delivery.
No alcohol permitted.
No pets allowed.
Event will be held rain or shine. Should unsafe weather conditions arise, FlatIron Crossing reserves the right to cancel the concert. No refunds will be given as this is a charitable donation.
Guests will be asked to leave the property if they do not adhere to the Rules and Regulations.

Tickets:
$15 per vehicle (maximum 4 people per vehicle). All proceeds will be donated to Community Food Share. Purchase tickets here.
Ticketing site, Eventbrite, closes at 5PM on the day of the concert and tickets will not be sold on-site.
Tickets must be purchased in advance. Ticket availability is limited.
Once you've purchased your ticket(s), please ensure you bring a printed copy or an electronic version to the concert. Tickets will be checked at entrance.
Only attendees with tickets and within vehicles may attend the concert. Maximum four (4) occupants per vehicle. No walk-ins permitted.

Parking:

Parking lot will open at 5:00PM.
To enter the concert, traffic will be directed north and south on W. FlatIron Crossing Drive and then east into the parking lot. No entrance will be permitted at any other entry point.
Parking will be first-come, first-served. Spaces may not be reserved.
A parking attendant will direct vehicles to be parked in a manner to achieve appropriate spacing and best visibility.
Car engines must be turned off during the concert.
There is no re-entry once your vehicle leaves the concert premises.
When the concert ends, everyone must leave the parking lot. Please be patient when leaving.

Restrooms:
There will be two porta-potty facilities available in the parking lot with hand sanitizer. If you must leave your designated space to use the restroom, we ask that you wear a mask and abide by physical distancing laws.
Do not congregate outside of restrooms beyond waiting in line while observing social distancing.

Health & Safety:
You may leave your car and sit in your own chairs/blankets if you stay within your vehicle's designated space to comply with social distancing; either up against the front of your vehicle or while sitting in the bed of your pickup truck.
Face coverings are mandatory any time you are outside of your vehicle.
No gatherings will be permitted - no more than four (4) people per designated space.
Please do not leave trash on-site.

Violations:
Any violation of our Rules & Regulations will result in being asked to leave the property. By purchasing a ticket you agree to abide by our guidelines.

Purchase your tickets here.