Supporting Breast Cancer Awareness Month
Now through October 31, 2020
---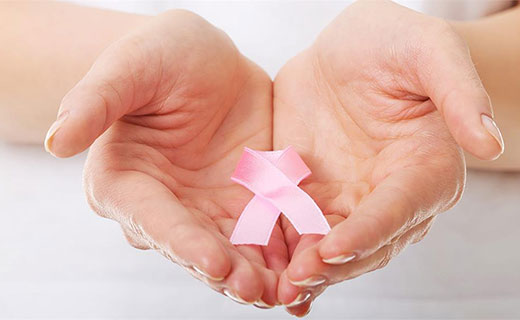 Survivors aren't only strong, they're beautiful too. Sending our love and support to anyone who's fought or is currently fighting breast cancer, fabulously.
Check out how retailers are supporting National Breast Cancer Awareness Month...
Aerie:
Proudly celebrating their 11th year partnership with Bright Pink, a non-profit dedicated to prevention & early detection of breast and ovarian cancers in young women. Bright Pink provides life-saving resources for women, empowering them to be proactive about their health.
Take charge of your health with screenings, genetic testing, annual exam guidance and their Assess Your Risk quiz. Aerie will donate $1 per quiz taken by their customers.
Aerie will also donate 100% of sales of their limited-edition, online exclusive t-shirt benefiting Bright Pink.
Learn more here.
Buckle:
Denim Days sponsored by Buckle brings us together to help save lives from breast cancer in a fun and unique way. Denim Days will take place throughout the month of October, with a national day of celebration on October 23, 2020.
Since 1996, Denim Days participants have helped raise more than $97.9 million to benefit the American Cancer Society's breast cancer programs and services.
Give-Back Denim:

For every pair of regular-priced jeans purchased in-store and online from October 4 - 25 from a participating brand, Buckle will contribute $1 to the American Cancer Society.
Give-Back Tees:
For every T-shirt with a "Unite to Fight" sticker sold from October 4 - 25, Buckle will contribute 20% of the retail price to the American Cancer Society.
Round-Up at Register:
From October 4 -25, customers and supporters can 'Round Up' their total tot eh nearest dollar, with all proceeds going to the American Cancer Society.
Learn more here.
Brighton Collectibles:
This is the 18th year of Brighton Collectibles charity initiative and, since starting in the fight for a cure, they have raised over $7 million.
Brighton Collectibles will make a donation to local & national charities with the purchase of these Power of Pink items.
Help support the fundraising efforts for breast cancer awareness.
Learn more here.
Macy's
Since 2003, Macy's has helped raise $14.6 million to benefit the Breast Cancer Research Foundation. Help fund the world's most promising research now to October 15, by rounding up your in-store purchase or donating online.
Learn more here.
Vera Bradley
The Vera Bradley Foundation for Breast Cancer has donated $34.6 miilion to support critical advancements in breast cancer research.
Carry the Colors:
Show your support with new Felicity Paisley and Felicity Paisley Pink.
Make a Donation:
Round up or donate to the Foundation at checkout and Vera Bradley will match your contribution.
Mask Up:
100% of proceeds from these special masks support the Foundation.
Learn more here.